Description
Human remains are treated as a separate and unique type of forensic evidence. An autopsy of the remains is completed to determine the cause and manner of any death that is violent, unusual or untimely. A forensic pathologist will examine the human remains (post-mortem examination) and consider death scene findings. 
On this page, find links to articles, awards, events, publications, and multimedia related to forensic pathology.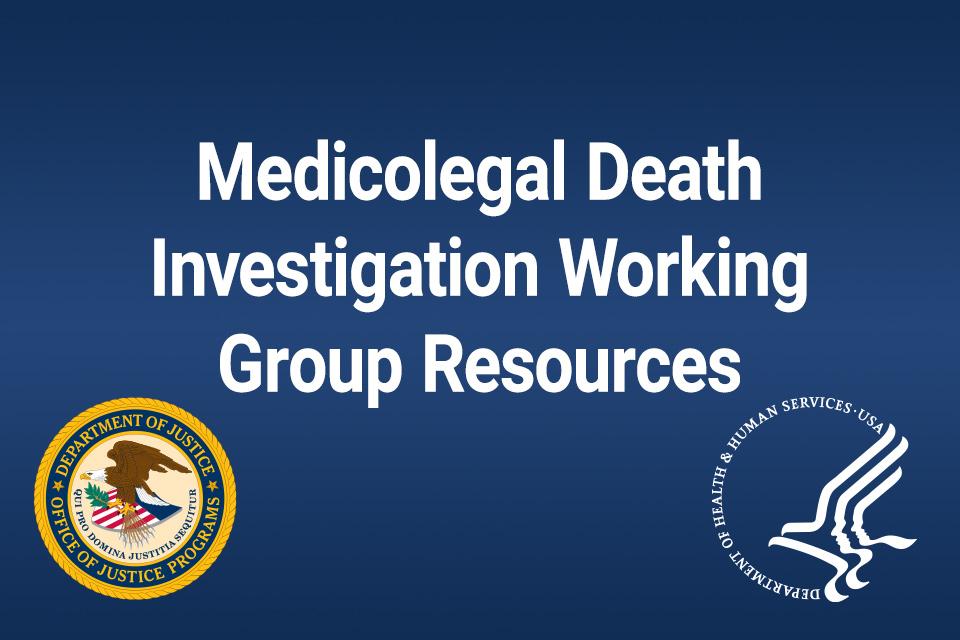 The Federal Interagency Medicolegal Death Investigation Working Group is coordinating national programs and strategies to support medical examiners, coroners and medicolegal death investigators.
The working group is a collaboration between the Office of Justice Programs and the Department of Health and Human Services