Each human carries a distinct microbial signature that is shed into the environment and left on objects that are touched. Our new article discusses NIJ's portfolio of work on microbiome research including how researchers successfully linked touched objects to the individuals who touched them and, in turn, serve a trace evidence for forensic identification.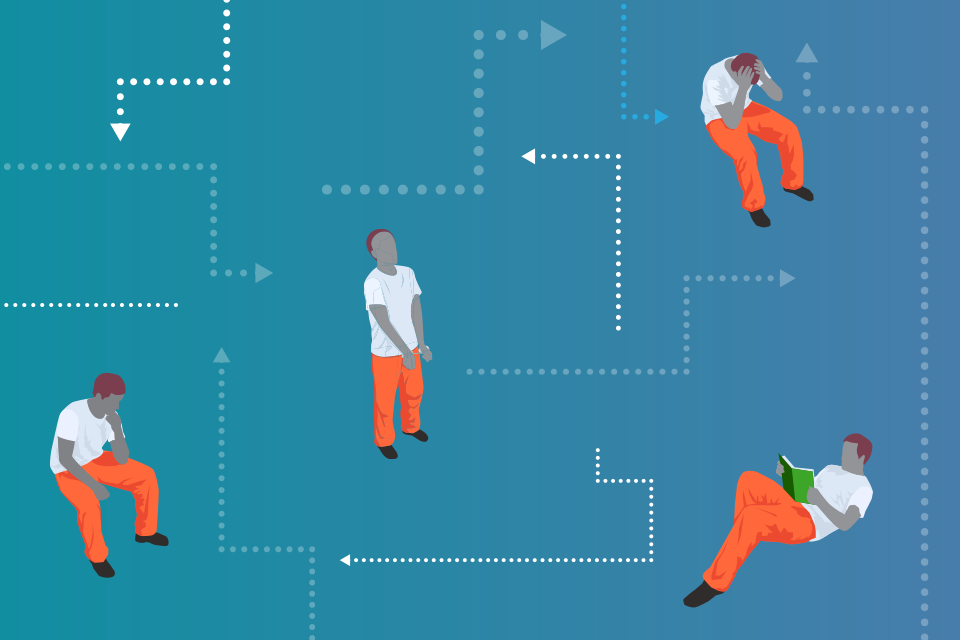 NIJ released Guidelines for Post-Sentencing Risk Assessment to help the corrections field realize the full potential of risk and need assessment instruments, providing them with practical steps to maximize the reliability and validity of risk and needs assessment tools. The guidelines are rooted in the principles of fairness, efficiency, effectiveness, and communication.
Trauma experienced during childhood may result in profound and long-lasting negative effects that extend well into adulthood. Several research projects have highlighted the link between exposure to trauma among justice-involved youth, as well as the protective factors and treatment programs that may help prevent these youth from entering the justice system.  
Novel psychoactive substances (NPS) are illicit substances that evade detection in traditional tests and require new scheduling laws. They pose serious complications for both consumers and forensic scientists because their use may be linked to severe health problems and their chemical modifications makes them difficult to identify.
NIJ's Term of the Month promotes research-based definitions of criminal justice terms.
NIJ Virtual Conference on School Safety
Criminal Justice Program and Practice

 Ratings from CrimeSolutions
This was a program for college women who engaged in heavy episodic drinking to provide them with feedback on their risk perception and resistance to reduce sexual assault. 
The program aims to reduce recidivism of high-risk probationers by assigning them to intensive supervision by an officer with a reduced caseload and through the use of evidence-based practices. 
This is an alternative-to-incarceration program designed to respond swiftly (with sanctions) to probation violations of high-risk offenders. The overall goal is to reduce participants' recidivism rates. 
The First Step Act of 2018 aims to reform the federal prison system and reduce recidivism. NIJ is working to assess and develop an existing prisoner risk and needs assessment system, and develop recommendations regarding effective evidence-based recidivism reduction programs and activities.