2023
Joe Treviño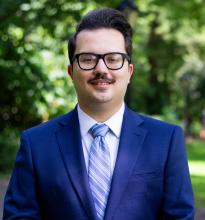 Criminalist, 2023 NIJ LEADS Civilian
Criminalist in the Firearms Analysis Section, NYPD Police Laboratory
Joe Treviño is a Criminalist in the Firearms Analysis Section (FAS) of the NYPD Police Laboratory. He has introduced new ways to apply existing NIBIN data to field operations, with a focus on including non-fatal shooting incidents to complete the follow-the-gun approach to crime gun intelligence. Joe is currently developing and exploring projects that support a data-driven and modular forensic intelligence policy that is portable and scalable for law enforcement agencies.
Prior to his assignment to the FAS, Joe was assigned to the Quality Assurance Section (QAS) of the NYPD Crime Scene Unit (ISO/IEC 17020:2012, ANAB AR3120:2020) where he provided administrative and operational support as well as technical assistance to scene investigations. Joe worked with the Garland Police Department in Garland, Texas as a Forensic Investigator (CSI + Latent Print Examiner) for 5 years before his employment with NYPD.
Joe holds a Bachelor of Science in Forensic Chemistry from Sam Houston State University, a Master of Science in Forensic Science from Pace University, and is a doctoral student (Doctor of Forensic Sciences) at Oklahoma State University. He is an Adjunct Assistant Professor in the Forensic Science Program at Pace University. Joe's research interests also include CSI staffing levels and identifying minimum education requirements and expectations of entry-level applicants to forensic science positions. He was recently published in the Journal of Forensic Identification for his pilot study on adequate CSI staffing levels, a research need highlighted by the Organization of Scientific Area Committees for Forensic Science (OSAC). Joe is a member of the American Academy of Forensic Sciences (General Section - Associate Member), the International Association for Identification, and the Texas Division of the International Association for Identification.
Billy White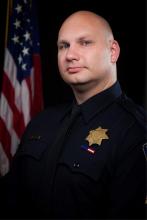 Captain; 2023 NIJ LEADS Law Enforcement Officer
Tulsa (OK) Police Department
Captain Billy White has over a decade of experience at the Tulsa Police Department. He is currently a shift commander over the Gilcrease Division, where he works with patrol, Downtown Impact, and the traffic unit. Prior to being promoted Captain, he served in Internal Affairs and was a Platoon Leader on the Special Response Team. Captain White was in charge of the Riverside Street Crimes unit where he focused on using crime data to target individuals who habitually offend to reduce crime. During this time, he spearheaded Operation Heavy Metal, which disrupted crime on a national level. Captain White also worked at the training division, where he ran the recruiting unit for the department.
Outside of police work, Billy has pursued higher education, receiving his M.S. in Criminal Justice from Northeastern State University and then his Ph.D. from Nova Southeastern University. He has a passion for teaching within his department as well out at several local universities where he is an adjunct professor. His research interests include police selection methods, police retention, and crime reduction.
Kelly Robbins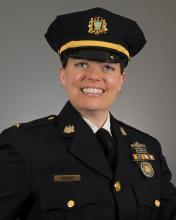 Lieutenant; NIJ 2023 LEADS Law Enforcement Officer
Philadelphia (PA) Police Department
Lt. Kelly Robbins has served the Philadelphia Police Department for 16 years and currently works as the Executive Officer for the Department's Chief Strategy Officer.  Prior to this position, she was the commanding officer of the Records and Identification Unit, the administrative sergeant to the Regional Operations Command (South), patrol sergeant in the 9th district, and officer in the 25th district.  She served as the planning officer for the PPD's deployment during the Democratic National Convention, NFL Draft and Papal visit.  She is proud to have served as one of the Department's first trained crime analysts while simultaneously being a member of the 25th district's pro-active tactical patrol team. Lt. Robbins recently placed #2 in the testing process for the rank of Captain. She completed her M.S. at the University of Pennsylvania, the School of Police Staff and Command at Northwestern University, and the Applied Criminology and Data Management Program with the American Society of Evidence Based Policing.  Her research interests include procedural justice, linguistic anthropology, and culture as they relate to effective policing in a democratic society.  Her most recent research study involves the analysis of body worn camera video of vehicle stops and how relationships between procedural justice, coercion and perception of law enforcement interact.
Andrew Graham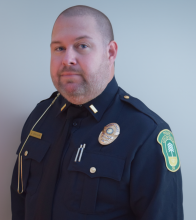 Lieutenant; 2023 NIJ LEADS Law Enforcement Officer
Tuttle Police Department
Lieutenant Andrew Graham has been employed with the Tuttle Police Department, in central Oklahoma, since 2006. He is currently assigned as shift commander of the overnight shift. Lieutenant Graham also ensures that all officers in the department receive ongoing training in department standards and policies. He also manages several grant programs and their related budgets.
Lieutenant Graham serves as the accreditation manager for the agency and ensures that all policies and standards comply with accreditation standards established by the Oklahoma Association of Chiefs of Police (OACP). Andrew also serves as an agency accreditation assessor for the OACP.
Lieutenant Graham has earned a BA in Criminal Justice from the University of Oklahoma and an MS in Criminal Justice from the University of Oklahoma. Lieutenant Graham also earned an Advanced Peace Officer Certification from the State of Oklahoma.
Lieutenant Graham's research interests include the application of evidence-based policing practices to small and rural law enforcement agencies. 
Kimberly Alan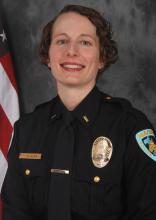 Lieutenant, 2023 NIJ LEADS Law Enforcement Officer
City of Madison Police Department
Lieutenant Kimberly Alan is a 12-year veteran of the City of Madison Police Department.  Lt. Alan served in patrol, Professional Standards and Internal Affairs, and as a Neighborhood Officer prior to her assignment as the afternoon shift Officer-in-Charge.
Lt. Alan holds a Master of Science Degree in Criminal Justice from the University of Wisconsin.  She recently participated in the American Society of Evidence-Based Policing's inaugural Applied Criminology and Data Management Program where she and her academic partner are examining characteristics of police recruits to improve systems that impact employee retention and career longevity.  Her research interests include officer recruitment, retention and promotion; officer wellness; women in law enforcement; and the impact of technology on law enforcement and public safety.
Lt. Alan serves on the Women's Initiatives Mayoral Committee for the City of Madison and is an elected County Board Supervisor for Iowa County, Wisconsin. Lt. Alan just started her second term as Treasurer for the Wisconsin Association of Women Police and has been a longtime board member of that organization.
Lt. Alan received the Coler-Williams Memorial Award for Leadership in 2006, a Madison Police Department Problem-Solving Citation in 2015, and an Outstanding Service Award in 2017.
Kevin Townsend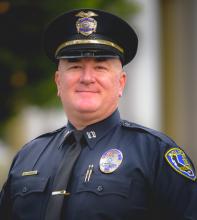 Captain, 2023 NIJ LEADS Law Enforcement Officer
Riverside Police Department
Captain Townsend has over 24 years of experience and currently serves as the Field Operations Division (patrol, traffic, K-9 and FTO Program) Commander for the Riverside (CA) Police Department.  As a captain, he has been the Commander of the Investigations Division and the Special Operations Division (SWAT, aviation, probation/parole team, homeless issues, community outreach, school resource officers, crime analysis, etc.).  Captain Townsend has worked a variety of operational and administrative assignments throughout his career.
Captain Townsend is a graduate of California's Supervisory Leadership Institute, the LAPD Leadership program, and attended Senior Management Institute for Police (SMIP).  He is also a graduate of Leadership Riverside.  He earned a Bachelor of Science in Criminal Justice Administration and a Master of Public Administration degree.  Captain Townsend recently completed a doctoral program and earned a Doctor of Public Administration degree.  His dissertation used a mixed-method approach and focused on organizational change in American law enforcement.
Captain Townsend is interested in organizational change, leadership, crime reduction, officer safety and wellness, use of force, employee discipline, law enforcement legitimacy, community relations, and evidence-based practices.
Jennifer Mitsch, Ed.D.
Lieutenant, 2023 NIJ LEADS Law Enforcement Officer
Cincinnati Police Department, Greater Cincinnati Fusion Center
Lieutenant Jennifer Mitsch is a twenty-seven-year veteran of the Cincinnati Police Department (CPD).  Lt. Mitsch served in Patrol, Violent Crimes, Personal Crimes, Homicide, and Planning Section prior to her assignment as the Director of the Greater Cincinnati Fusion Center & Real Time Crime Center. She was responsible for the creation and development of the Cincinnati Citizens Respect Our Witnesses (CCROW) program and oversees numerous Department projects such as ShotSpotter and Grants Administration.
Lt. Mitsch recently participated in the American Society of Evidence-Based Policing's inaugural Applied Criminology and Data Management cohort where she partnered with a university researcher to explore CPD's Real Time Crime Center. Her research interests include program evaluation, officer retention, officer wellness, use of force, witness/victim cooperation, and the impact of technology on law enforcement and public safety.
Lt. Mitsch holds a Doctor of Education in Leadership Development and Master of Science in Human Resource Development, both from Xavier University. Lt. Mitsch also serves as an adjunct professor at the University of Cincinnati.
Ryan Manley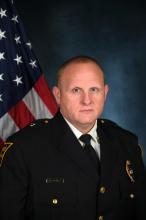 Captain, 2023 NIJ LEADS Law Enforcement Officer
Fayetteville Police Department
Ryan Manley has served as a District Captain with the City of Fayetteville, North Carolina Police Department since January 2022. Captain Manley has been with the department since 2002 holding various assignments ranging from a District Commander to the supervisor of the Crime Analysis Unit. He holds a Bachelor of Science degree in Criminal Justice and Political Science from the State University of New York College at Brockport and a Master of Science in Criminal Justice from Fayetteville State University. Captain Manley graduated from the North Carolina Justice Academy's Management Development Program Class #29 and earned his Advanced Law Enforcement Certificate from the North Carolina Training and Standards Commission. Captain Manley is the team commander for the Crisis Negotiation Team, participates in the Cumberland County Veterans Treatment Court, and is a departmental liaison to the Cumberland Fayetteville Crisis Intervention Team. In his current assignment, Captain Manley commands the Campbellton Patrol District and utilizes evidence-based policing practices to reduce the harm and impact of criminal behavior.
Captain Manley employs various evidence-based policing strategies to identify and quantify criminal behavior's effects within his patrol district. These strategies include projects utilizing the collective efficacy theory to improve community cohesion and eliminate specific areas causing undue risk to that community. He participates in research focusing on law enforcement's use of mental health diversion, the critical thinking process, and treatment courts. Captain Manley's research interests include justice-involved reform, mental health diversion, data collection and statistical analysis, and the community harm index. He's excited to utilize the LEAD program to bridge the gap between academia and law enforcement practitioners.
Philip Lukens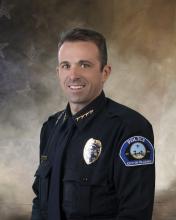 Chief of Police, 2023 NIJ LEADS Law Enforcement Officer
Alliance Police Department
Chief Lukens began his successful law enforcement career in Colorado in 1995 as a police explorer. Currently serving as the Chief of Police in Alliance, Nebraska since December 2020, he has garnered multiple certifications, including Northwestern School of Police Staff and Command, PERF's Senior Management Institute for Police, IACP's Leadership in Police Organizations and a Bachelor of Science in Criminology from Colorado Technical University. 
Chief Lukens is at the forefront of utilizing state-of-the-art technology to enhance police operations. By reducing staff hours needed for intelligence and administrative tasks, his department can prioritize human and victim-centered policing. Emphasizing AI on the backend, he ensures human officers and dispatchers remain readily available for direct interaction with the community. 
His innovative approach includes sentiment analysis and efficiency analysis of body camera footage and transcriptions. Manual and digital algorithms for crime prevention and hot spot emphasis have been successfully implemented, optimizing patrol methods in the small city. 
 Dedicated to evidence-based practices and 21st-century policing, Chief Lukens has achieved remarkable results. Use of force incidents decreased by 85% in 2022, while overall crime saw a reduction of over 20% in the same year, and an additional 30% in 2023. 
 Chief Lukens continues to demonstrate a commitment to mission accomplishments and community safety, using data-driven strategies to ensure the Alliance Police Department's success. 
Erik Halvorson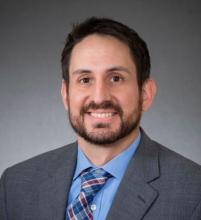 Special Agent, Head Quarters Operations Officer; 2023 NIJ LEADS Law Enforcement Officer
US Department of Energy, Office of Inspector General
Erik Halvorson currently serves as an Operations Officer focused on anti-fraud program management for the US Department of Energy's new funding expenditures within the Office of Investigations. This includes interfacing with DOE OIG's analytics division where he supports work on a national proactive strategy and national inter- and intra-agency outreach. As an agent, he specialized in financial fraud and public corruption investigations with prosecutions in jurisdictions across the country. He has 17 years of federal law enforcement experience including both domestic and international work. Erik enjoys using advanced analysis techniques to proactively detect and investigate fraud. A Columbia University graduate, he holds degrees in criminal justice, accounting, and applied analytics. He is currently enrolled in a PhD program in Research Methods and Statistics at University of Denver. His dissertation will focus on text mining and sentiment analysis as a method to help inform emergency responses.
Finally, Erik started a small veteran owned business to tackle individual research projects and support businesses and non-profits with psychometrics, analytics, statistical analyses, program evaluations, research, and anti-fraud consulting. 
Curtis Cheeks, III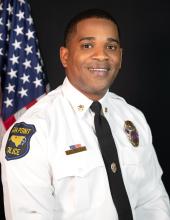 Assistant Chief, 2023 NIJ LEADS Scholar
High Point Police Department
Curtis Cheeks III has served with the High Point Police Department for 21 years. He holds a Bachelor's Degree from the University of North Carolina at Pembroke and a Master's Degree from Florida Metropolitan University. He also attended the 144th session of the Southern Police Institute's Administrative Officers Course and is an FBI LEEDA Trilogy recipient. He is currently the Assistant Chief of the Support Services Division. The Support Services Division oversees the department's Training officers, Recruiting officers, Emergency Management functions, Human Resource functions, Real Time Crime Center staff, Records/IT section, and Equipment personnel.
Prior to his current assignment, Major Cheeks served as Commander of the Investigations Section (Major Crimes), Lieutenant over the Strategic Intelligence Unit, Community Engagement Unit, Public Information Office, and Field Training Supervisor. He also has experience as a Recruiting Officer, Field Training Officer, and Vice/Narcotics Detective. Throughout his career, he has been actively involved as a state-certified criminal justice instructor, and the department's implementation and continued efforts of focused deterrence in the areas of open-air drug markets, domestic violence, and violence related to gun crime.
His research interests include personnel recruitment, selection, and retention, leadership development, gun crime detection and prevention, and updating response practices to meet redefined expectations.
Leslie Taylor, Ph.D.
Program Services Manager; 2023 NIJ LEADS Civilian Scholar
Broward Sheriff's Office
Leslie is a research, planning and evaluation professional with twenty-five years combined experience in program management, program implementation and evaluation, strategic planning, grants, and applied research.
He is currently the Program Services Manager in the Youth and Neighborhood Services Bureau where he oversees organizing and implementing assessments, performance reviews, evaluation, and applied research projects; and identifying current best practices and evidence-based strategies for supporting agency initiatives.  His work focuses on research and program development, policy review/update and analysis, and data and information dissemination.  He has also successfully developed, monitored, and evaluated evidence-based technical projects and grants for several Department of Law Enforcement units and divisions.  He joined the Broward Sheriff's Office in 2003 as a Research and Development Coordinator where he served as a research, planning and statistical resource for the largest sheriff's agency in the state of Florida and performed professional supervisory work in the coordination and administration of various programs and projects. 
Leslie holds a Master of Public Administration (MPA) from the University of North Florida and a Ph.D. in Public Administration (Policy and Planning) from Florida Atlantic University.  He has published journal articles, book chapters and made presentations to academic as well as professional conferences.  His research interests are in collaborative governance, juvenile justice, crisis intervention and emergency management.  His passion is to teach and train the next generation of policy analysts and planners to become effective public leaders.  He has instructed several graduate courses in policy and planning, executive leadership, criminal justice and crisis and emergency management as an Adjunct Professor at Florida Atlantic University and Nova Southeastern University.
Ashleigh N. Wojslawowicz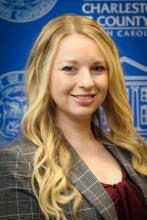 Research Manager; 2023 NIJ LEADS Civilian
Charleston County Criminal Justice Coordinating Council / Charleston County Department of Public Safety
Dr. Ashleigh Wojslawowicz serves as the Research Manager for the Charleston County's Criminal Justice Coordinating Council (CJCC) in Charleston, SC. In this role, she champions data-driven policy and practice in all areas of the local criminal justice system by partnering alongside system stakeholders to develop evidence-based strategies rooted in public safety. Prior to her role with the CJCC, Dr. Wojslawowicz served as a Master Crime Scene Investigator with the Charleston Police Department. During her twelve-year involvement with the agency, she spearheaded evidence-based practices and data application in the areas of community engagement, recruitment, retention, and forensics. Dr. Wojslawowicz's research efforts have been highlighted internationally through multiple professional organizations (IACP, ASEBP), media platforms, and publications. 
Dr. Wojslawowicz is a three-time graduate of Charleston Southern University (B.S., '10; M.S., '13; EdD '21) and a member of the university's first graduating doctoral cohort. She is a Subject Matter Expert and Instructor for the National Center for Biomedical Research and Training through Louisiana State University, Principal Researcher for the Stono Group, LLC, and an adjunct faculty member of the Michael Sattler School of Public Service at Truett McConnell University. Her research interests include law enforcement recruitment, retention, and applied research methodology.
Lisa Barao, Ph.D.
Assistant Professor, 2023 NIJ LEADS Academic
Westfield State University
Dr. Lisa Barao is an Assistant Professor of Criminal Justice at Westfield State University and a Research Fellow with the Crime and Justice Policy Lab at the University of Pennsylvania. She earned her Ph.D. in Criminology and Justice Policy from Northeastern University. Her research broadly concentrates on policing issues and urban gun violence policy and interventions. Her policing research has included organizational studies using surveys and interviews with officers to examine factors like internal procedural justice, job satisfaction, perceptions of internal support, personnel and equipment resources, and experiences of workplace discrimination and harassment. She has also explored the impacts of technology on police operations and effectiveness, focusing on body-worn cameras, CCTV, and real-time crime centers. Dr. Barao's research on gun violence includes analyses of local violence dynamics to inform intervention strategies; evaluations of police and community-based interventions; and analyses of homicide and nonfatal shooting investigations. She has conducted comprehensive violence problem analyses in numerous cities across the U.S. and consults with municipal, state, and federal agencies to provide guidance on data-informed, sustainable violence reduction strategies.
Brandon del Pozo, Ph.D.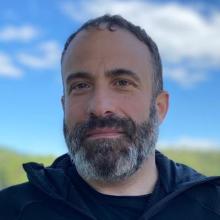 Assistant Professor of Medicine and Health Services, Policy, and Practice; 2023 NIJ LEADS Academic
Brown University
Brandon del Pozo, Ph.D., MPA, MA, is an assistant professor of medicine at the Warren Alpert Medical School of Brown University, and a research scientist at Rhode Island Hospital. He conducts federally-funded research about the relationships between public safety, public health, and justice.
Prior to his research career, Dr. del Pozo served as a police officer for 23 years. Nineteen were spent in the New York City Police Department, where he started on patrol in East Flatbush, Brooklyn. He commanded two patrol precincts, served as an intelligence liaison in Amman, Jordan, and led a unit in the police commissioner's office. He also spent four years as Chief of Police of Burlington, Vermont, where he directed the city's interdisciplinary response to the opioid overdose crisis. He was the 2016 recipient of the Police Executive Research Forum's Gary Hayes Award for excellence in police leadership, and is an elected member of the national Council on Criminal Justice.
Dr. del Pozo's popular writing has been published in The New York Times, Washington Post, Boston Globe, Philadelphia Inquirer, Chicago Tribune, the New York Daily News, and Vital City. His book, The Police and the State, was published in December, 2022 by Cambridge University Press.
Ian T. Adams, Ph.D.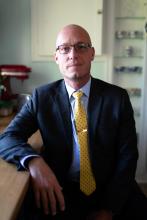 Assistant Professor; 2023 LEADS Academic
Department of Criminology & Criminal Justice, University of South Carolina
Dr. Ian Adams is an Assistant Professor of Criminology and Criminal Justice at the University of South Carolina, with a Ph.D. in Political Science and a Master of Public Administration degree from the University of Utah. His research focuses on the practical concerns of police practitioners, with a specific interest in technology, policy, and personnel in law enforcement. He has a strong background in law enforcement, having served over twelve years as an officer. By connecting his research to the practical concerns of policing agencies, their employees, and the communities they serve, Dr. Adams' work helps inform evidence-based policies and practices within law enforcement.
Dr. Adams has published over thirty peer-reviewed pieces, with an ambitious quantitative research agenda addressing pressing topics such as body-worn cameras, technology, police K9s, use-of-force, and sexual assault investigations and training. As a Senior Research Advisor for the Excellence in Policing and Public Safety program at the University of South Carolina's School of Law, an affiliate of the Police Staffing Observatory at Michigan State University, and a managing editor of Police Practice & Research: An International Journal, Dr. Adams further contributes to the building academically rigorous, practically relevant, evidence-based practices to improve policing.
2022
Ja'Nae McGee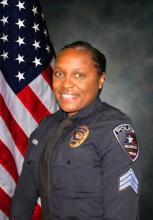 Lieutenant, Arlington Police Department; 2022 NIJ LEADS Law Enforcement Officer
Arlington Police Department
Lieutenant Ja'Nae McGee has over a decade of experience with the Arlington Police Department. She is currently assigned to the South Patrol district and is responsible for directing and administering the management functions of a patrol division. Functions include providing leadership in directing subordinates, administering programs, and developing goals for assigned departments. Some of her auxiliary roles include serving on the SWAT team as an Executive Officer and a Negotiator. She earned a B.A. from McNeese State University and M.A. in Criminology from Lamar University. Her research interest include implementation and institutionalization of 21st Century policing principles, evidence based policing strategies, and addressing disparities related to recruitment, hiring, and promotion of female police officers within organizations.
McGee currently serves as an executive member on the Education and Awareness within Technology board for the Arlington Police Department. She organized a Women's Leadership Symposium as the creator and chair, implemented a Parental Guidance Required (PGR) program in The Parks Mall, introduced and developed the organization's first Women's Mentoring program to effectively increase female officer representation at all ranks. She also created and led a comprehensive problem-oriented policing project to address crime and disorder at Lynn Hale Elementary School (Bridge Kids). As a result of the problem-oriented policing project, Bridge Kids won the Texas municipal police award in 2019 and The State of Texas achievement award, for professional development which honored law enforcement officers committed to exceeding the normal expectations of job performance through acts of professional achievement in public service
Jon Utz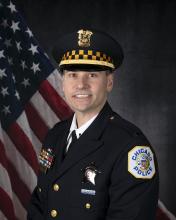 Sergeant, Chicago Police Department; 2022 NIJ Leads Law Enforcement
Chicago Police Department
Sergeant Jon Utz is a 14-year veteran of the Chicago Police Department spending the last 7 years as a Sergeant.  He is currently assigned to the Bureau of Patrol - 019th District - as the Strategic Decision Support Center (SDSC) Coordinator. The SDSC is the center for collection, analysis, and dissemination of real-time information. Sergeant Utz oversees the coordination efforts, information sharing, and all operational responsibilities. He has leveraged his analytic skills to introduce operational efficiencies and improve performances. Sergeant Utz also conducts internal complaint investigations for all civilians and sworn police officers assigned to the district.  
Prior to his current assignment, Sergeant Utz served as a patrol supervisor and then in the Office of the Superintendent where he was a liaison to the Department of Justice during their now completed civil pattern or practice investigation. Prior to his supervisory positions, Sergeant Utz held numerous vital roles as an Officer within the Department.  Sergeant Utz earned a Bachelor of Science Degree in Mathematics from Illinois State University and a Master of Business Administration from Saint Xavier University. Shortly after obtaining his MBA, he passed the Association of Certified Fraud Examiners (ACFE) Certified Fraud Examination. His research interests include analyzing the effectiveness of intelligence rooms, improving the use and automation of data analysis, and strengthening early intervention systems to increase Officer support for health and wellness.   
Thomas J Bilach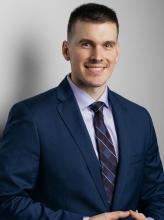 Sergeant, NYPD, 2022 NIJ LEADS Law Enforcement Officer
New York City Police Department
Sergeant Bilach has served the City of New York since 2007. He has a dedicated history of collaborative research with academics and practitioners in the law enforcement and public health sector. His police service includes a stint in the Office of Management Analysis and Planning as an analyst and supervisor, with experience in strategic and executive correspondence, operations research, policy planning, staffing, and crime reporting. His recent work focuses on minimizing risk through the acquisition and assessment of body-worn camera data.
Sergeant Bilach holds master's degrees in Criminal Justice from the University at Albany, and in Quantitative Methods in the Social Sciences from Columbia University. His peer-reviewed, scholarly contributions can be found in Justice Quarterly and the Journal of Experimental Criminology. His latest evaluative research focused on the introduction of foot patrol surges in New York City and their effect on official crime reporting.
Sergeant Bilach's research interests center around risk mitigation, use-of-force, and program evaluation. He also takes a specialized interest in applying the latest econometric methods to the evaluation of police interventions.
He looks forward to further collaboration through the LEADS program and integrating research and practice to help improve the policing profession.
Jimmy Baldea
Law Enforcement Officer; 2022 NIJ LEADS Law Enforcement Officer
Manchester Police Department
Jimmy Baldea developed the Los Angeles Police daily vital sign monitoring platform in 2016. He utilizes bio-feedback devices and telemedicine to aggregate baseline, injury, and wellness data on law enforcement officers. He has dedicated over 5,000 hours to shadow diverse units in the LAPD (Air Support, Motors, Gangs, Administrative, SWAT, vehicular patrol, and others), in their daily work environments, in order to gain insights on prevention and rehabilitation strategies for workplace injuries and health ailments. He regularly interacts with officers to conduct interviews and focus groups on matters concerning their physical and mental health. From this data, he pioneered a first-of-its-kind longitudinal research study based on the Framingham Study. His analyses enabled him to formulate algorithms for the initial design and ongoing refinement of his Best Practices in Police Wellness. His first 250 research participants have lost and kept off 3,000 pounds, and have maintained their improvements for the past 6 years. His work inspires first responders nationwide to improve their overall states of health. He conceived the LAPD Top 10 List of Medical Conditions. His database offers pre-disaster health data on LAPD officers, in the event of a Homeland Emergency. He refers to his biostatistics during his ongoing advocacy to petition the medical community to create medical health codes and protocols that are specific to the needs of first responders and essential workers. He is thankful to his clinical team, his Board, his National Advisory Council, the Los Angeles Police Department, the Los Angeles Police Protective League, the DOJ, the IACP, and the many participating police officers who have entrusted him with the opportunity to serve and learn from them. 
Rachel Rados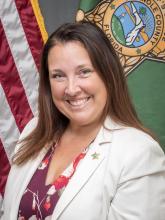 Lieutenant, Seminole County Sheriff's Office; 2022 NIJ LEADS Law Enforcement Officer
Seminole County Sheriff's Office
Rachel Rados began her law enforcement career in 2007 with the Seminole County Sheriff's Office, where she is currently a Lieutenant within the Professional Development Division.  She also serves as an Adjunct Professor for Loyola University New Orleans.  Rachel holds a Bachelor's degree from California State University, Chico, and a Master's degree from the University of Central Florida.  She completed her Ph.D. in Sociology from the University of Central Florida in 2017 with a dissertation on the utilization of GPS in Domestic Violence cases. She currently leads the newly created Career Development Section, which focuses on Leadership Development, Civilian Training, and Field Training for Law Enforcement and Corrections.   Before this position, she created the Seminole Collaborative Opioid Response Effort Team (SCORE) and authored white papers that leaders utilized within the State of Florida.  This team focused on non-fatal and fatal responses to all opioid-related overdoses. She has held previous positions in Patrol, Investigations-Major Crimes, Judicial Security, and School Safety & Security. Much of her research has focused on identifying the agency's needs, researching successful programs (within or outside of law enforcement venues), and collaborating with local stakeholders. She looks forward to collaborating with members of the LEADS team and continuing to research new and innovative techniques to serve the law enforcement community.
Anthony Gibson
Sergeant, Charleston Police Department; 2022 NIJ LEADS Law Enforcement Officer
Charleston Police Department
Sergeant Anthony Gibson started at the Charleston Police Department as an intern in 2013 and now serves as the Recruitment, Selection & Retention Supervisor. In this role, he manages the department's recruitment initiatives, the unit's related research efforts, the implementation of various talent acquisition strategies, and has renewed the agency's commitment to officer retention through critical research and analysis. Additionally, he oversees the department's commitment to the 30x30 Initiative, numerous mentorship and internship programs, as well as, the selection and hiring processes.
Sergeant Gibson believes in blending the strengths of research and data with the dynamic nature of law enforcement to create precise solutions to modern day policing challenges. His research interests include resource allocation, officer motivations, selection criteria, and officer retention strategies. Currently, Sergeant Gibson is managing a research-practitioner partnership to explore predictive models capable of identifying and assisting officers at-risk of prematurely leaving law enforcement through the American Society of Evidence-Based Policing's inaugural Applied Criminology and Data Management cohort.  
Sgt. Gibson has a B.S. in Psychology and a Master's of Public Administration.
Dalton Majors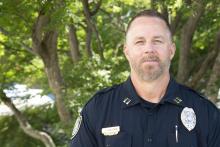 Captain, Burlington Police Department; 2022 NIJ LEADS Law Enforcement Officer
Burlington Police Department
Dalton Majors has been with the Burlington Police Department for over 20 years and is currently assigned as the Captain of the Patrol Division. He holds a Bachelor of Applied Science degree from Western Carolina University and a Masters of Business Administration degree from Pfeiffer University. Throughout his tenure, he has worked in criminal investigations, narcotics, community outreach/engagement, SWAT, school resource officer program, and canine. Dalton serves as a law enforcement instructor, adjunct professor at a local community college, and assessor for the Commission on Accreditation for Law Enforcement Agencies (CALEA).
In 2018-19 Dalton conducted research with the Center for Children's Law and Policy that led his agency to conduct training, change policies and procedures, and obtain a grant to fund a juvenile diversion program for the City of Burlington. Recently, he has worked with the University of North Carolina at Chapel Hill's Department of Exercise Science to conduct research and study job-related workload within law enforcement agencies and its relationship to injury risk and performance. He hopes to blend this research into other areas such as how the effects of traumatic events, staffing levels, workload, and public opinion affect officer performance, decision making, and mental and physical health.
Jason North
Chief of Staff, Alexandria Police Department; 2022NIJ LEADS Law Enforcement Officer
Alexandria Police Department
Jason North is a Lieutenant with the Alexandria (VA) Police Department.  He has 18 years of law enforcement experience serving in numerous operational, administrative, and tactical capacities.  Lieutenant North currently serves as the Chief of Staff, where he works to research, develop, and operationalize an array of law enforcement programs and services. Lieutenant North is an energetic leader who employs evidence-based practices to advance the effectiveness and professionalism of law enforcement.        
Lieutenant North holds a Bachelor's Degree in Criminology and Criminal Justice from the University of Maryland; a Master of Public Administration (MPA) from George Mason University; a Graduate Certificate in Certified Public Management (CPM) from George Washington University; and a Graduate Certificate in Emergency Management and Homeland Security from George Mason University.  Lieutenant North is also a graduate of the Northwestern University School of Police Staff and Command.   
Lieutenant North remains involved with an array of community outreach efforts.  Many of his efforts are directed to benefit youth, with a special focus on advancing opportunities for children with disabilities.  For his efforts, Lieutenant North was awarded the 2021 John Duty Collins III Outstanding Advocate for Persons with Disabilities. 
Blake Christenson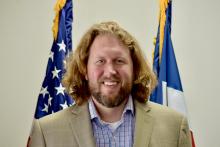 Lead Data Analyst; 2022 NIJ LEADS Civilian
Denver (CO) Department of Public Safety
Blake leads the Denver Department of Public Safety's data team in the Transformation and Policy Division. With a background in geography, criminology, and crime analysis, he has strived to introduce and support theory-informed, evidence-based, and data-driven practices in law enforcement and public safety. He also supports furthering the roles and responsibilities of civilian data professionals within law enforcement and public safety. His work has been critical in launching and growing multiple programs, including: the Support Team Assisted Response (STAR) Program - which sends paramedics and clinicians to calls for service traditional dispatch to police officers; Place Network Investigations (PNI) – a strategy to address persistently gun violence hotspots through an all-of-city approach; and more broadly developing a comprehensive strategy to address public health harm hot spots. His work continues to further the Denver Department of Public Safety as a learning organization.
Blake holds master's degree in Criminology and Criminal Justice from Southern Illinois University. His work has been recognized through Esri's Special Achievements in GIS Award (2016), the Center for Problem-Oriented Policing's Herman Goldstein Award (2017), and International Association of Crime Analysts' Innovations in Crime Analysis Award (2018). He looks forward to new opportunities to collaborate through the LEADS Scholar program.
Date Created: April 3, 2020