2020
Christian Cory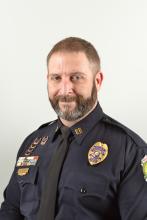 Captain; 2020 NIJ LEADS Law Enforcement Officer
Wichita Police Department
Captain Christian Cory has served on the Wichita Police Department for 23 years. He currently leads the Crimes Against Persons Bureau. Captain Cory has previously served in the Homicide Section, DV/Sex Crimes Section, Gang/Felony Assault Unit, Crisis Negotiation Team, and Patrol. He has obtained his B.S. in Criminology at Kansas State University and his M.A. in Forensic Psychology at the University of North Dakota. Captain Cory's interests and expertise involve science-based interviewing & interrogation, rapport development, de-escalation, cognitive interviewing, and increasing the effectiveness of law enforcement investigations through communication. He brought science-based interviewing curriculum to Wichita and has now been officially adopted by the Wichita Police Department. Captain Cory has collaborated with researchers and practitioners to bring several studies to Wichita Police Department on topics including: a science-based interviewing field validation study, proximity-based evidence disclosure, resistance in interviewing, text intervention in domestic violence cases, and will be teaming up on a randomized control trial to assess an evidence-based project at Wichita Police Department in 2023.
Gio Veliz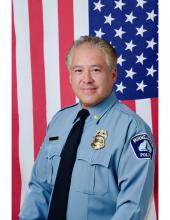 Commander; 2020 NIJ LEADS Law Enforcement Officer
Minneapolis Police Department
Gio Veliz has served the citizens of Minneapolis since 1992 with a philosophy to improve community trust and police services. His prior assignments include administrative sergeant to the Chief, investigations, patrol and Director of Police Activities League.
He leads the Special Crimes Investigations Division and works in partnership with multiple stakeholders to develop recommendations to eliminate traffic fatalities, juvenile racial disparity as well as reduce the backlog of sexual assault kits.
He holds a BS from John Jay College, an MA in leadership from Saint Thomas University and is an PhD candidate at Hamline University. His doctoral research focuses on the intersection of police legitimacy and immigrant communities. Additionally, he is an alumni of the Northwestern Police Command School, an alumni of the Senior Executive in Local Government program at the Harvard Kennedy School and a 2016 Bush Fellowship recipient.
He is married and he and his wife enjoy walks with their dogs. He is grateful for his spouse's reminders that his role as a public servant is not a job but an opportunity to serve the community. He will take this opportunity to lead research projects and implement best practices to enhance police services in Minneapolis.
Shaun L. Ward
2020 NIJ LEADS Law Enforcement Officer
Charlotte-Mecklenburg Police Department
Shaun L. Ward, D.M. is a service-minded change agent focused on the people side of change. He is seasoned law enforcement professional with nearly 20 years of service. He has proven success in community engagement initiatives, program development and implementation, problem solving, leadership and policy development, strategic development, directing and executing community service activities, operations management, threat management, project coordination, and program analysis. Dr. Ward currently serves as a research community affiliate and advisor to the University of North Carolina at Charlotte High-reliability Systems, Emotions, and Risk within Organizations (H.E.R.O.) Lab, which is dedicated to researching topics that are meaningful to scholars, practitioners, and communities at-large.  His research interests are in occupational health and safety, relational process, employee and community well-being. 
Colby Dolly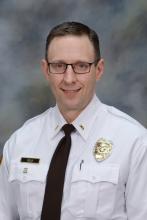 Lieutenant; 2020 NIJ LEADS Law Enforcement Officer
St. Louis County Police Department
Lieutenant Dolly is a twenty-year veteran of the St. Louis County Police Department and currently responsible for the research, policy, and analysis function of the department.  Before his current assignment, he has held positions in patrol, the training academy, and the Chief's Office.  Lieutenant Dolly leads a team that produces all crime analysis products and operating policies for the department.  Over the course of several years, his team has produced dozens of policies based on evidence and best practices. His research interests include using institutional theory to explain change in policing practices and hopes to collaborate with other LEADS scholars to study the career outcomes of officers.  Lieutenant Dolly has a master's degree in Public Administration and is currently in the dissertation phase of a Ph.D. in Political Science at the University of Missouri St. Louis.  He looks forward to using the LEADS program as a means to improve policing in the St. Louis region
Maria Wright
Constable; 2020 NIJ LEADS Law Enforcement Officer
London Police Service. London, Ontario Canada
Constable Maria Wright has been a sworn member of the London Police Service for twelve years and has experience in both the uniformed and criminal investigations divisions. Maria is currently completing her Master's Degree in Applied Criminology and Police Management at Cambridge University.  Her thesis project is a 10-year analysis of tracking the accuracy of assessing persons who may be a high risk for committing intimate partner violence offenses. In her current role as part of LPS's modernization team, she is using her knowledge and experience to develop an evidence-based project that will evaluate the effectiveness of different proactive impaired driving interventions. She is also creating a project that focuses on crime prevention for residential break and enters in the city of London, Ontario. 
Feras Ismail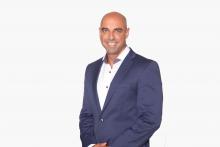 Detective; 2020 NIJ LEADS Law Enforcement Officer
Peel Regional Police
Detective Feras Ismail is a 19-year member of the Peel Regional Police and has worked in various areas including Uniform Patrol, the Street Crime and Gang Units, the Intelligence Security Section, and is currently working in the Equity & Inclusion Bureau (EIB).  Det. Ismail is a nationally recognized counter-terrorism and hate crimes expert and has served in an investigative, interview and consultative capacity on a wide-array of terrorism and extremism-related investigations at the municipal, provincial and federal levels. 
Detective Ismail's operational experience, coupled with his community engagement and crime prevention work, have enabled him to play a pivotal role in the development of various organizational policies and training programs designed to build internal capacity to prevent and respond to hate motivated crime and violent extremism. Detective Ismail has presented on these and related issues at a range of domestic and international practitioner and academic symposia, and has briefed high level government and police officials on hate motivated crime and counter-terrorism/countering violent extremism training, policy and practice.
Detective Ismail is currently the co-Chair of a practitioner-academic research working group working to develop a suite of non-enforcement competencies and performance metrics that could be used to capture and assess community-engagement and crime prevention police work. His current duties involve the collection, collation and analyses of data on hate-motivated incidents and crime, and as the Detective in charge of EIB he regularly drafts reports on these data and delivers related presentations for both police and non-police audiences.
Det. Ismail holds a Bachelor of Science Degree from McMaster University and a Master's Degree in Leadership from the University of Guelph. 
Sean Zauhar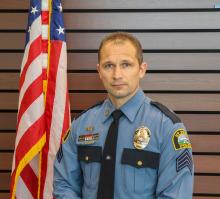 Sergeant; 2020 NIJ LEADS Law Enforcement Officer
St. Paul Police Department
Dr. Sean Zauhar is a 19-year law enforcement veteran with the St. Paul Police Department (SPPD) and is currently assigned to their training unit. He leads curriculum design, course implementation, and program evaluation for both in-service and academy training. Dr. Zauhar has helped guide the development of several significant initiatives to align SPPD practices with the 21st century policing recommendations; which include the development of a new use of force program, updated use of force policy, the creation of a crisis intervention team (CIT) program, and the restructuring of over 640-hours of academy curricula. He recently completed his Ph.D. in Criminal Justice from Walden University in August of 2019. His dissertation titled "Effects of Police-Mental Health Collaborative Services on Calls, Arrests, and Emergency Hospitalization" focused on police-mental health teams' ability to reduce repeated calls for service with persons affected by mental illness. Through his research, SPPD was able to validate the need to expand its collaborative mental health initiatives to reach additional underserved populations. Dr. Zauhar's present research focuses on bridging the gap between police educational programs and law enforcement practices and finding ways to minimize the use of force to enhance public safety while improving community relations.
Terry Cherry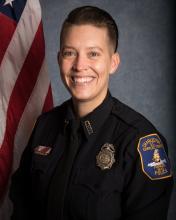 Police Officer; 2020 NIJ LEADS Law Enforcement Officer
Charleston Police Department
Officer Cherry has been with the Charleston Police Department for 8 ½ years and currently serves as the agency's recruiter. Officer Cherry developed a five year strategic plan in compliance with the department's racial bias audit and developed quantitative measures to track the plan's success. Officer Cherry has applied evidence-based policing to drive changes in recruitment processes, policies, and marketing efforts. Her research interests include the improvement and expansion of data collection around recruitment and the effects of diversity on the law enforcement profession. She is excited to have the opportunity to partner with leading academic and police scholars to implement evidence-based policing, support local research, learn from other officers engaged in advancing evidence-based policing, and share successful outcomes with peers, agencies and other national law enforcement organizations. Officer Cherry holds a bachelor's from UCLA and a Master's of Business Administration in global business with an emphasis on international finance and economics from Pepperdine University.
2019
John Ng
Special Constable, Divisional Crime Analyst; 2019 NIJ LEADS Law Enforcement Officer
Saskatoon Police Service
Special Constable John Ng is a divisional crime analyst with the Saskatoon Police Service and has been a law enforcement analyst for nearly 10 years. He's a certified law enforcement analyst with the International Association of Crime Analysts and has been an active member having volunteered with their former Methods Subcommittee co-authoring a handful of technical papers on analytical methods including hotspot analysis, the prioritization of persons who commit crimes, and social network analysis and currently volunteers with their Publications Committee. He's presented at crime analysis conferences and recently at the American Society of Evidence-Based Policing (EBP) Conference on the role of crime analysts in EBP. He also served as the Analyst Series Coordinator (lead) for the Canadian Society of Evidence-Based Policing's (CAN-SEBP) Community Engagement Team and continues to volunteer as a Community Liaison for CAN-SEBP promoting the value of law enforcement analysts in EBP. He's successfully completed a Master of Science degree in Criminal Justice from St. Joseph's University in Philadelphia and an Honours Bachelor of Science degree in Psychology from the University of Toronto. His research interests include police culture, police leadership, organizational change, police tactics & strategies, hotspots policing, the management of persons who commit crimes (and risk assessments), and crime analysis. 
Nick Bell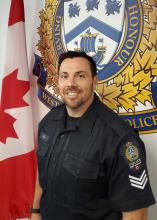 Sergeant; 2019 NIJ LEADS Law Enforcement Officer
West Vancouver Police Department
Sergeant Nick Bell is in his 16th year of service with the West Vancouver Police Department in British Columbia, Canada. He is currently in-charge of the Community Service Team, working with community stakeholders, schools, and government agencies to address a variety of community policing issues. Prior to this position, Sgt Bell has worked as a frontline patrol supervisor, police academy instructor, and surveillance officer. Sgt Bell holds a bachelor's degree in Anthropology from the University of Victoria, a master's degree in emergency management from Royal Roads University, and a master's of law degree specializing in International Justice from the University of London. Sgt Bell has taken part in a number of research projects at the local, national, and international level. Most recently, Sgt Bell has partnered with New York University in several randomized control trials related to crime prevention and police response. Sgt Bell is currently researching neighborhood watch, specifically examining how the expansion of neighborhood watch impacts crime and sense of safety. Sgt Bell aims to use this NIJ LEADS program to gain further knowledge in evidence based policing and to partner on research projects throughout North America. Sgt Bell's research interests are in the area of evidence based decision making, crime prevention, and community engagement with police. Away from policing, Sgt Bell is kept busy by a very active little son, an amazing wife and a chubby French Bulldog.
Ashley Covarrubias
Police Officer; 2019 NIJ LEADS Law Enforcement Officer
Tucson Police Department
Ashley Covarrubias is a native Tucsonan who has proudly served with the Tucson Police Department since 2016. She holds a BS in Criminal Justice Administration and an MPA from the University of Arizona. In 2014, Officer Covarrubias began a doctoral program in Public Policy and Management where her research primarily focused on dark networks in terrorism and ethics in policing. Since she began at TPD, she has served in Operations Division West as a patrol officer. During her tenure, she founded a community engagement program, You Can, Too. (YCT), with the goal to replace fear with facts and provide community members in underserved areas opportunities to have non-enforcement contact with police officers. She piloted the program at the Fred G Acosta Job Corps Center, F.O. Holaway Elementary School, and E.C. Nash Elementary School, where she collected data both pre- and post-intervention. Preliminarily findings show significant increases in community trust in police and in willingness to report crime. The program is currently expanding citywide in Tucson and the Yankton (SD) Police Department has also begun the program in their jurisdiction. Officer Covarrubias also received a grant from the Arizona State University School of Social Work to conduct a comprehensive study of the effectiveness of YCT. YCT was also recently chosen as a primary intervention strategy for a local Department of Justice Community Based Crime Reduction grant.
Jacob Cramer, Ph.D.
Analysis Administrator; 2019 NIJ LEADS Civilian
Tucson Police Department
Dr. Cramer is the Analysis Administrator for the Tucson Police Department (TPD), and has more than 9 years of experience in social science research and data analysis. At TPD, Dr. Cramer leads the Analysis Division and is responsible for advancing the Department's strategy of effective policing through policy informed by research, advanced applications of data and analysis, and strong community relations. Before joining TPD, he served as project manager for the NIJ Evaluation of the OVC Vision 21: Linking Systems of Care for Children and Youth State Demonstration Project at ICF. Previously, Dr. Cramer consulted for the International Organization for Migration as Social Network Consultant On Violent Extremism, where he evaluated a countering violent extremism (CVE) network in Niger. He has also consulted for USAID-OTI as international expert on social network analysis, where he designed and implemented a social network study of violent extremism in northern Mali. Dr. Cramer has extensive experience conducting data analysis related to violence, crime, and extremism, and has particular interests in social network analyses and quantitative methods. He received his Ph.D., and M.A., from the University of Arizona, and received his B.A., from Syracuse University.
Kyle McLean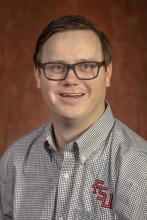 Assistant Professor; 2019 NIJ LEADS Academic
Florida State University
Kyle McLean is an Assistant Professor in the College of Criminology and Criminal Justice at Florida State University. He obtained his Ph.D. in Criminology and Criminal Justice from the University of South Carolina, writing a dissertation on how individuals evaluate outcome fairness in police-citizen interactions. His policing research focuses on police-community relations, police training, and evaluations of policing programs. In graduate school he worked on an NIJ-funded evaluation of a social interaction training program for police officers in the Tucson, AZ and Fayetteville, NC police departments. The study was the first of its kind to use random assignment to evaluate the effects of a low-intensity, high-repetition social interaction training program in police departments. In addition to this project, he also worked on an evaluation of the Greenville, SC police department's body-worn camera project. As an assistant professor, he has begun to develop new projects including a study of officer perceptions of body-worn camera footage of use of force incidents that includes a component evaluating a use of force training program.
Cecilia Ashe
Chief of Police; 2019 NIJ LEADS Law Enforcement Officer
City of Milford Police Department
Chief Cecilia Ashe is a 27-year veteran of law enforcement who was appointed as Chief of Police for the City of Milford Police Department, DE in February 2023.  Prior to her appointment, she worked at Wilmington Police Department in Wilmington, DE for approximately 17 years, where she was assigned as the Inspector of Operations. Chief Ashe holds a Bachelor of Science degree in Criminal Justice from Wilmington University and is a graduate of the Senior Management Institute for Policing, Session 70. She was instrumental in the development and implementation of the Wilmington Police Department's Real Time Crime Center, which was the first in the State of Delaware. Additionally, she developed a Crime Gun Intelligence Center in partnership with ATF that focuses on NIBIN lead investigations and has resulted in hundreds of leads in firearms investigations.
Based on her work in this field, Chief Ashe was accepted into the National Institute of Justice's Law Enforcement Advancing Data and Science (LEADS) Program in 2019. She has most recently been recognized for her leadership, oversight and strategic planning while implementing Group Violence Intervention in Wilmington which was plagued with gun violence. This resulted in an over 58% reduction in homicides and nearly 30% reduction in shooting incidents, while simultaneously reducing citizen complaints against officer by over 22% by the end of 2022 within the City of Wilmington.
The NIJ LEADS program will facilitate Chief Ashe in advancing her knowledge of evidence-based research in law enforcement, which she will take back to her department to further its commitment to integrating research and science into policies and practices.
Cory P. Haberman, Ph.D.
Assistant Professor; 2019 NIJ LEADS Academic
School of Criminal Justice and Institute of Crime Science, University of Cincinnati
Dr. Cory Haberman is an assistant professor in the School of Criminal Justice and Director of the Institute of Crime Science at the University of Cincinnati. Dr. Haberman has two primary research interests. First, Dr. Haberman's research focuses on using quantitative methods to understand spatial-temporal crime patterns. Second, Dr. Haberman's research uses mixed-methods to advance evidence-based policing with particular interests in crime analysis, hot spots policing, and focused deterrence. Dr. Haberman's has worked with police agencies across the country on implementing innovative strategies, such as hot spots policing or focused deterrence. He is also currently working on projects related to the use of virtual reality for law enforcement training. Dr. Haberman's work has been published in leading criminology and criminal justice journals, such as Criminology, Crime and Delinquency, Journal of Experimental Criminology, and Journal of Research in Crime and Delinquency.
Justin Nix
Assistant Professor; 2019 NIJ LEADS Academic
University of Nebraska Omaha
I received my PhD in Criminology and Criminal Justice from the University of South Carolina in 2015. Currently, I am an assistant professor in the School of Criminology and Criminal Justice at the University of Nebraska Omaha, where I coordinate our MA program and teach undergraduate and graduate-level classes on policing. My research centers on policing with emphases on procedural justice, legitimacy, and officer-involved shootings. To date, I have published over thirty peer-reviewed journal articles, book chapters, and book reviews related to these and similar topics. I am thrilled to have been selected for the inaugural class of LEADS Academics, because as a criminologist, I believe it is important to convey research findings to people outside of academia – including the police and the general public. I look forward to networking and potentially collaborating with the other LEADS Academics and Scholars to advance policing through rigorous science.
Natalie Todak
Assistant Professor; 2019 NIJ LEADS Academic
University of Alabama at Birmingham Department of Criminal Justice
Dr. Todak's research involves collaborating with criminal justice agencies to improve employee safety and wellness, increase effectiveness, and strengthen community perceptions of the criminal justice system. Her main research areas include police use of technology; the effects of diversity in criminal justice and the unique experiences of minority criminal justice employees; mental health and wellness in police and corrections officers; and use of force and de-escalation strategies. She is currently studying women's experiences with promotion, specialty assignments, and leadership in policing. She has worked with agencies across the country, such as the Spokane (WA) Police Department, the Jefferson County (AL) Sheriff's Office, and the Tempe (AZ) Police Department.
John W. Koch
Commander; 2019 NIJ LEADS Law Enforcement Officer
Colorado Springs Police Department
Commander John Koch joined the Colorado Springs Police Department in 2002, where he served as a patrol officer for the first five years of his career. He then transferred to detective positions in the Crimes Against Children Unit (2007-2010) and Homicide Unit (2010-2013). He was promoted to sergeant in 2013, serving as a patrol supervisor (2013-2014), detective sergeant in the Special Victims Section (2014-2017), and Internal Affairs sergeant (2018). Promoted to lieutenant in 2018, he was a patrol watch commander in the Sand Creek Division (2018-2019) and the Strategic Information Center lieutenant in Metro VNI (2019-2020). Promoted to commander in 2020, he is currently assigned to the Gold Hill Division.
Commander Koch holds a Bachelor of Science degree in Computer Information Systems from the University of Northern Colorado, and a Master's of Public Administration degree from the University of Colorado – Colorado Springs.
David Naoroz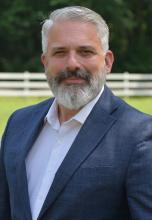 Senior Policy Advisor; 2019 NIJ LEADS Law Enforcement Officer
Virginia Department of Criminal Justice Services
After 26 plus years with the Richmond (VA) Police Department, David Naoroz retired from sworn service with the City of Richmond and has recently been appointed as Senior Policy Advisor to the Virginia Department of Criminal Justice Services. Previously, he has served in numerous leadership roles within the Richmond Police Department, a 15-year member of the SWAT Team, and a use of force instructor for the academy responsible for designing the training currently employed by the department. His research interests include recruitment, training, officer wellness, and police technology. Mr. Naoroz is a graduate of the University of Richmond.
Matt Jones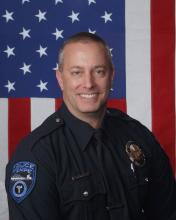 Homicide Detective; 2019 NIJ LEADS Law Enforcement Officer
Tempe Police Department
Detective Matt Jones is presently assigned to the homicide unit within the Tempe Police Department and has worked in law enforcement for the past 19 years. Det Jones has completed assignments in Patrol, Robbery, the Criminal Apprehension and Surveillance Team, and the U.S. Marshal's Violent Offender Task Force. Det Jones has obtained a B.A. degree in Political Science/Criminal Justice and a M.A. degree in Forensic Psychology. Det Jones' primary interests and expertise revolve around science-based interviewing techniques for local law enforcement. Since 2015, Det Jones has been collaborating with research psychologists involved with science-based interviewing areas such as rapport building, information elicitation, cognitive interviewing, eyewitness memory, addressing resistance and credibility assessment. Det Jones participates both in the science-based interviewing research and training, and recently developed of a science-based interviewing 5-day curriculum created specifically for local law enforcement to be taught by law enforcement.
Michael W. Weissberg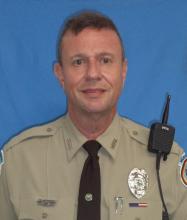 Administrative Officer / Grant Manager; 2019 NIJ LEADS Law Enforcement Officer
Miccosukee Police Department
Michael Weissberg is a 22 year veteran police officer, crime scene investigator, and instructor. Sergeant Weissberg was honorably retired from the South Miami Police Department where he served as an officer, detective, executive officer, administrative officer, administrative sergeant, patrol sergeant, special projects director, command staff member, and grants manager. Weissberg now serves as an administrative officer, instructor, and Grants Manager for the Miccosukee Tribal Police Department.
Officer Weissberg is a 30 year veteran professor and was the Program Director and Chair of the Associate's Degree Program in Crime Scene and the Bachelor's Program in Forensic Science at Keiser University's Pembroke Pines, FL campus, and co-chair of Criminal Justice, Legal Studies, and Homeland Security; he was an Adjunct Professor of Criminal Justice at Florida International University and Miami Dade College. Weissberg has Master's degrees in education, psychology, and criminal justice, and an Educational Specialist degree in Leadership.
Christian Peterson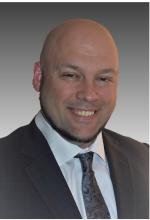 Crime Analyst; 2019 NIJ LEADS Civilian
Portland Police Bureau
Christian Peterson has been a Crime Analyst with the City of Portland since 2013. As a member of the Strategic Services Division, he has worked to leverage new survey tools and methodologies, engage with the community to evaluate and recommend effective policing strategies that align with community concerns, and empower the police department to continuously grow and sustain evidence-based practices for effective law enforcement strategies and operations. He holds a bachelor's degree and a master's degree in Criminology from Portland State University, with additional training in Law Enforcement Planning and Intelligence Analysis. As a member of the LEADS program, he is anticipating being able to fully embrace the LEADS network of professionals to continue to learn, lead, and drive change within the Portland Police Department, as well as influence and advance this, and the next, generation of Law Enforcement Professionals.
Kathryn Greenbeck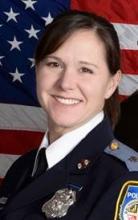 Lieutenant; 2019 NIJ LEADS Law Enforcement Officer
Baltimore County Police Department
Kathryn Greenbeck has served with the Baltimore County Police Department since 2001. She is currently a Shift Commander at one of the Department's largest patrol precincts. In her tenure with the Baltimore County PD, she has been assigned to several patrol precincts, the Hostage Negotiation Team, the mobile technology unit, and the training academy.  Lt. Greenbeck holds a Bachelor of Science degree from the University of Maryland. In addition, her Master of Science degree in Criminal Justice from the University of Baltimore culminated in her graduate thesis, titled "Pre-Employment and Background Variables as Predictors of Success in the Police Academy."  She also contributed to a publication on correlates of police academy success.  Lt. Greenbeck's research interests include integration of evidence-based concepts into police training and education, the use of data to improve patrol operational procedures,  the effects of "procedural justice" on various police interactions, and police/mental health collaborations.
Chase D. Wetherington, Ph.D.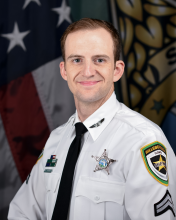 Corporal; 2019 NIJ LEADS Law Enforcement Officer
Hillsborough County Sheriff's Office
Dr. Chase Wetherington has been a sworn law enforcement in Tampa, FL since 2012. He currently holds the rank of Corporal with the Hillsborough County Sheriff's Office, where he has served in a variety of positions throughout the agency and is currently assigned to the District II Investigations and Intelligence Unit. He has a Bachelor of Arts Degree from the University of South Florida, Master of Science Degree in Criminal Justice from Saint Leo University, and Ph.D. degree in Criminal Justice from Walden University, where he now serves as a contributing faculty member. The focus of much of his research and Ph.D. dissertation focuses on law enforcement officer characteristics, including formal academic education levels, veteran status and age, and their impact on disciplinary issues and performance. He is hoping to work with other LEADS Scholars to illustrate how research and science can improve law enforcement today and in the future.
Eric Dlugolenski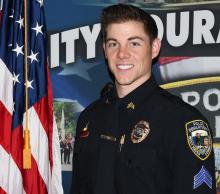 Assistant Professor; 2019 NIJ LEADS Law Enforcement Officer
Department of Criminology & Criminal Justice, Central Connecticut State University
Eric Dlugolenski began his LEADS Scholarship as a practitioner — serving the West Haven Police Department, CT. During his LEADS tenure, he completed his Ph.D. in Criminal Justice at the University of New Haven, CT. In the fall of 2020, he accepted a position as an Assistant Professor with the Department of Criminology and Criminal Justice at Central Connecticut State University. His role in the program has transitioned accordingly, and he is now a LEADS Academic.
Prior to joining academia, he served as a police sergeant. He spent nine years with the department and held numerous roles and responsibilities. His last assignment was Sergeant of the Professional Standards Division. As an administrator, he drafted and updated policies and procedures for the police department, oversaw internal affairs, maintained state accreditation/compliance standards, supervised crime analysts, served as the grant coordinator for the department, and engaged in research and development. Prior to leaving the West Haven Police Department, he engaged in the national conversation of policing in the 21st century as a National Police Foundation (NPF) Fellow.
His research interests include procedural justice, police operational strategies, officer health and wellness, police culture, and police management. His dissertation research looks at the joint effects of order-maintenance policing and procedural justice delivered via foot patrols. His outcomes of interest include perceived risk of victimization, police legitimacy, disorder, and collective efficacy.
Date Created: April 3, 2020