Location
Atlanta, Georgia
Director La Vigne participated in the Presidential Panel "Data and Research Priorities in Federal Agencies: Visions for the Future."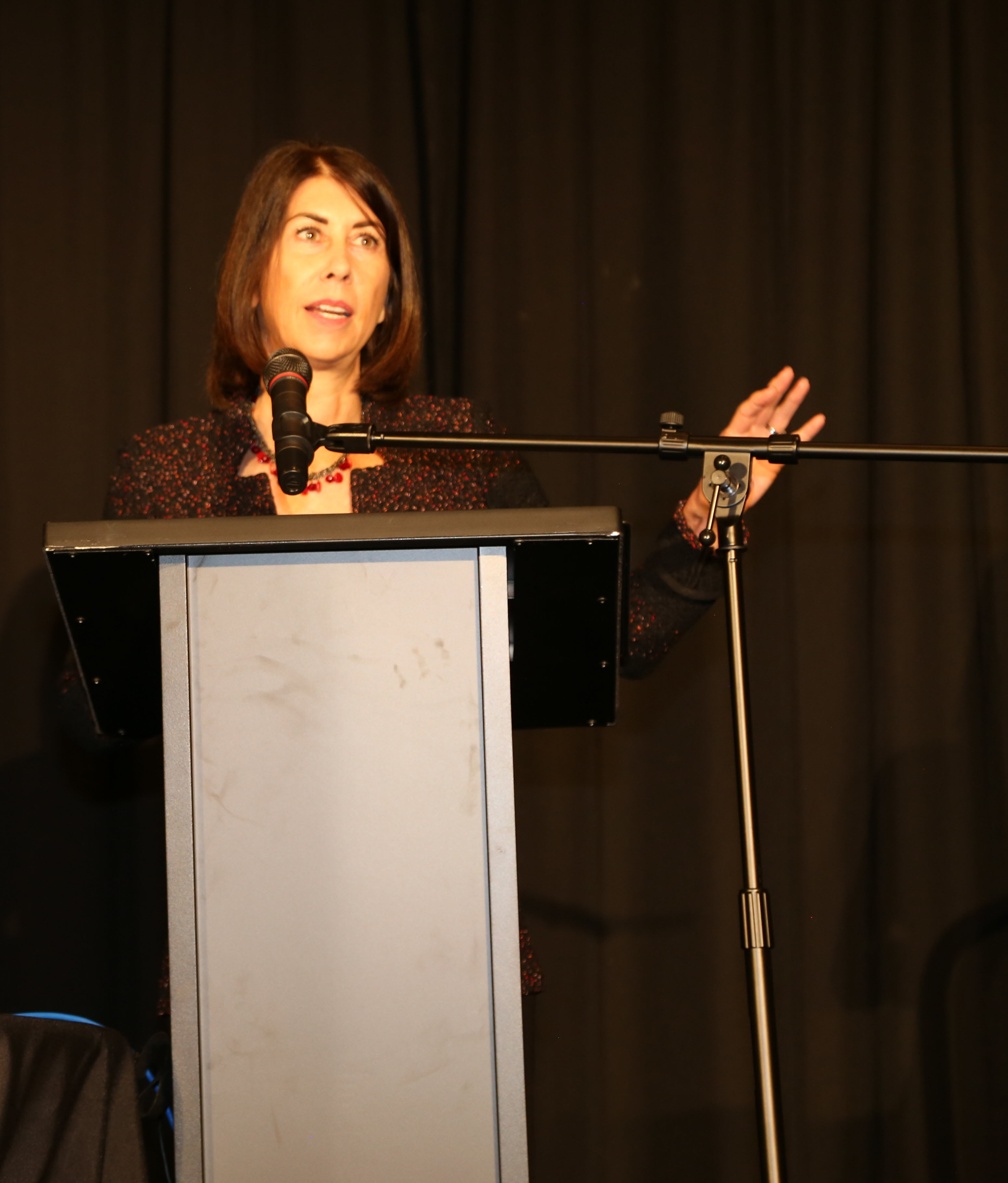 The vital scientific research supporting the nation's justice system is most impactful when researchers team up with practitioners and community members and take steps to ensure that research findings lead to changes in practice on the ground.
That was the message of Nancy G. La Vigne, Ph.D., director of the National Institute of Justice, in remarks on the agency's research priorities before the annual meeting of American Society of Criminology (ASC) in Atlanta. La Vigne stated that an inclusive approach to research supported by the agency is a top priority under her leadership. "Inclusive research means you take the time to hear from the people closest to the issue," La Vigne said. "And you take the time to bring the data back to the stakeholders." She urged scientists to view research participants as equal partners in the work. Doing so makes for a more authentic research process, yields more credible findings, and aids in the identification of the most feasible and impactful improvements in policies and practices.
The National Institute of Justice is the scientific research, development, and evaluation branch of the U.S. Department of Justice. It identifies and refines ripe areas for new research to support law enforcement, victim's rights agencies, courts and prosecutors, and other justice entities; awards grants for that research to leading scientific researchers; and distributes the results to interested agencies and the public.
In addition to fostering inclusive research, La Vigne shared with ASC attendees four other new research priorities for NIJ, reflecting her philosophy on how research should be conducted:
Elevating studies that apply a racial equity lens to identify and mitigate biases in both the topic of study and the research process itself
Infusing research with strong implementation science to ensure that evaluations document implementation fidelity in addition to intended impacts and unintended consequences.
Encouraging interdisciplinary research that includes both quantitative and qualitative inquiries.
Ensuring that research evidence is translated into actionable information to promote change in the field.
On viewing research through an equity lens, La Vigne noted that in her experience racial inequality is often an underlying issue embedded in social science inquiries. She said researchers should routinely look for evidence of disparities in both research processes and topics, and that research questions and designs should focus on how to mitigate them. "We should be taking the time to look at the disparate impact" of a condition on different populations.
On the trend toward multi-disciplinary research, La Vigne said NIJ will support opportunities for collaboration between scientists in different fields. The field benefits when different expert perspectives are applied to important areas of inquiry. For example, La Vigne noted, criminologists can play a vital role in ensuring accurate understanding of data and policy context when researchers from another field, economics for example, venture into criminology inquiries previously unfamiliar to them.
On research designed around randomized controlled trials, or RCTs, La Vigne cautioned that the scientific rigor of the RCT design is often offset by difficulty implementing RCTs with fidelity, ethical questions, cost considerations, and the fact that RCTs are otherwise not well suited to many research inquiries. "Not all research questions can be answered with an experimental design," La Vigne said.
Generally, the NIJ director said, mixed-method scientific research designs with both quantitative and qualitative components yield the richest findings. Quantitative research builds empirical evidence and helps to quantify and compare findings. Qualitative research uses techniques such as interviews and focus groups to enables researchers to generate a narrative context for research findings. "It's numbers plus narratives; that's when research really becomes impactful," La Vigne said.
La Vigne observed that although NIJ has made great strides in ensuring that research products are both clear and practical for NIJ's practitioner and policymaker audiences, much more needs to be done to ensure that scientific evidence is delivered in a way most conducive to promoting change. She referred to that approach to research as evidence-to-action.
An essential step toward evidence implementation is learning from end users what science means to them and what leads them to embrace and implement it.
Similar Speeches and Messages