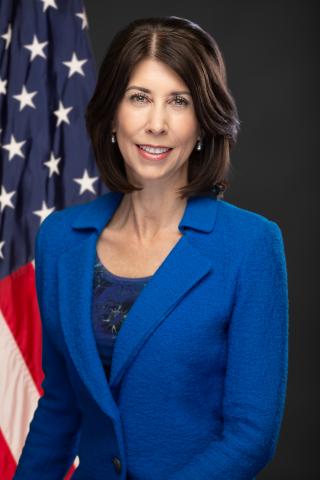 It's a tremendous honor to have been appointed by President Biden to lead NIJ earlier this year. My charge is to direct the Justice Department's chief science agency, promoting research, technology development, and evaluation rooted in the social, forensic, and physical sciences.
I believe that scientific evidence has an essential role in promoting a fair, equitable, and effective justice system and improving public safety for all Americans. The most direct way to work toward those goals is by building our knowledge base through research that is rigorous, interdisciplinary, and inclusive.
Rigorous research can take many forms. In the evaluation context, it includes the use of randomized controlled trials as well as strong quasi-experimental designs. We also need research that examines the "how" questions. How do investigators make use of forensic data? How do police officers engage effectively with community members? How do service providers assess the needs of crime survivors? Answering these types of basic research questions is crucial in guiding the development and implementation of new programs and practices.
Research can also be rigorous while being entirely qualitative, and many of the best studies combine quantitative and qualitative methods — leveraging statistical evidence by documenting the policy context, perspectives, and experiences of practitioners and community members. Often such research is best pursued through an interdisciplinary team of scholars, who together embody a diverse array of skills, knowledge, and perspectives. My vision for NIJ is one in which we fund research employing a wide array of rigorous, mixed-methods approaches, particularly those that are inclusive of the people closest to the issue or problem under study, whether they are prosecutors, business leaders, correctional officers, or people who have experienced incarceration.
We must also encourage studies that approach issues and problems through an equity lens. That means that researchers should be intentional in examining potential structural inequalities that may generate disparate outcomes based on one's gender, race, ethnicity, religion, sexual identity, or citizenship status — regardless of the research topic.
As a science agency, NIJ's primary purpose is to generate research. But we also strive to communicate research findings in a manner that informs practitioners. We need to understand, for example, whether technology works not just in the lab, but also in the field. That requires employing an implementation science approach to document how professionals interact with technology. Were they trained properly? Do they adhere to prescribed policies and protocols? Answering these types of questions helps make the research findings accessible and applicable to practitioners, increasing the odds they will embrace evidence-based practices.
We find ourselves at a time when the validity of scientific evidence is being called into question constantly. Much of the disinformation that is created is born of confusion, so the onus is on us to be as clear as possible about the research we support and what it can (and cannot) say. I am proud of NIJ's long history of applied research and practitioner partnerships, and I look forward to continuing that trend through the pursuit of research priorities that promote safety and justice for all.