Description
The National Institute of Justice's Law Enforcement Advancing Data and Science (LEADS) Programs are designed to increase the research capabilities of law enforcement officers and agencies. 
Date Created: April 3, 2020
2019
Matt Jones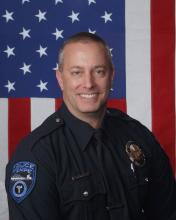 Homicide Detective
Tempe Police Department
Detective Matt Jones is presently assigned to the homicide unit within the Tempe Police Department and has worked in law enforcement for the past 19 years. Det Jones has completed assignments in Patrol, Robbery, the Criminal Apprehension and Surveillance Team, and the U.S. Marshal's Violent Offender Task Force. Det Jones has obtained a B.A. degree in Political Science/Criminal Justice and a M.A. degree in Forensic Psychology. Det Jones' primary interests and expertise revolve around science-based interviewing techniques for local law enforcement. Since 2015, Det Jones has been collaborating with research psychologists involved with science-based interviewing areas such as rapport building, information elicitation, cognitive interviewing, eyewitness memory, addressing resistance and credibility assessment. Det Jones participates both in the science-based interviewing research and training, and recently developed of a science-based interviewing 5-day curriculum created specifically for local law enforcement to be taught by law enforcement.
Michael W. Weissberg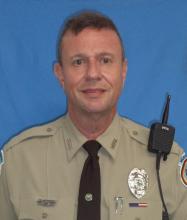 Administrative Officer / Grant Manager
Miccosukee Police Department
Michael Weissberg is a 22 year veteran police officer, crime scene investigator, and instructor. Sergeant Weissberg was honorably retired from the South Miami Police Department where he served as an officer, detective, executive officer, administrative officer, administrative sergeant, patrol sergeant, special projects director, command staff member, and grants manager. Weissberg now serves as an administrative officer, instructor, and Grants Manager for the Miccosukee Tribal Police Department.
Officer Weissberg is a 30 year veteran professor and was the Program Director and Chair of the Associate's Degree Program in Crime Scene and the Bachelor's Program in Forensic Science at Keiser University's Pembroke Pines, FL campus, and co-chair of Criminal Justice, Legal Studies, and Homeland Security; he was an Adjunct Professor of Criminal Justice at Florida International University and Miami Dade College. Weissberg has Master's degrees in education, psychology, and criminal justice, and an Educational Specialist degree in Leadership.
Christian Peterson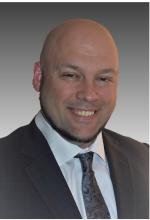 Crime Analyst
Portland Police Bureau
Christian Peterson has been a Crime Analyst with the City of Portland since 2013. As a member of the Strategic Services Division, he has worked to leverage new survey tools and methodologies, engage with the community to evaluate and recommend effective policing strategies that align with community concerns, and empower the police department to continuously grow and sustain evidence-based practices for effective law enforcement strategies and operations. He holds a bachelor's degree and a master's degree in Criminology from Portland State University, with additional training in Law Enforcement Planning and Intelligence Analysis. As a member of the LEADS program, he is anticipating being able to fully embrace the LEADS network of professionals to continue to learn, lead, and drive change within the Portland Police Department, as well as influence and advance this, and the next, generation of Law Enforcement Professionals.
Kathryn Greenbeck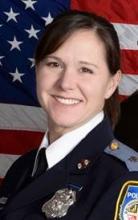 Lieutenant
Baltimore County Police Department
Kathryn Greenbeck has served with the Baltimore County Police Department since 2001. She is currently a Shift Commander at one of the Department's largest patrol precincts. In her tenure with the Baltimore County PD, she has been assigned to several patrol precincts, the Hostage Negotiation Team, the mobile technology unit, and the training academy.  Lt. Greenbeck holds a Bachelor of Science degree from the University of Maryland. In addition, her Master of Science degree in Criminal Justice from the University of Baltimore culminated in her graduate thesis, titled "Pre-Employment and Background Variables as Predictors of Success in the Police Academy."  She also contributed to a publication on correlates of police academy success.  Lt. Greenbeck's research interests include integration of evidence-based concepts into police training and education, the use of data to improve patrol operational procedures,  the effects of "procedural justice" on various police interactions, and police/mental health collaborations.
Chase D. Wetherington, Ph.D.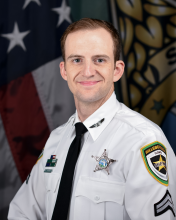 Law Enforcement Detective; LEADS Scholar
Hillsborough County Sheriff's Office
LEADS Scholars are mid-career, sworn law enforcement officers dedicated to advancing the police profession through science.
Dr. Chase Wetherington has been a sworn law enforcement in Tampa, FL since 2012. He currently holds the rank of Detective with the Hillsborough County Sheriff's Office, where he has served in a variety of positions throughout the agency and is currently assigned to the District II Investigations and Intelligence Unit. He has a Bachelor of Arts Degree from the University of South Florida, Master of Science Degree in Criminal Justice from Saint Leo University, and Doctor of Philosophy (Ph.D.) degree in Criminal Justice from Walden University. The focus of much of his research and Ph.D. dissertation focuses on law enforcement officer characteristics, including formal academic education levels, veteran status and age, and their impact on disciplinary issues and performance. He is hoping to work with other LEADS Scholars to illustrate how research and science can improve law enforcement today and in the future.
Eric Dlugolenski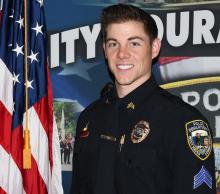 Sergeant of Professional Standards
West Haven Police Department
 Sergeant Dlugolenski is in his eighth year of service to the City of West Haven, CT.  Prior to promotion, he served as a Community Resource Officer, Field Training Officer, and Court Liaison.  Once promoted, he completed a short tenure with the Uniformed Services Division before he was appointed as the supervisor of the Professional Standards Division.  He is currently updating the policies and procedures for the police department and seeking State accreditation.  Sgt. Dlugolenski holds a bachelor's degree in political science from the University of Connecticut (UCONN), a master's degree in police administration from the University of New Haven (UNH), and is approaching candidacy at UNH as a criminal justice doctoral student specializing in police science.  He is dual-employed as an adjunct professor for the UNH Criminal Justice Department.  He has co-authored a peer-reviewed study of police foot patrols and strives to remain active both as a practitioner and academic.  Sgt. Dlugolenski's prospective dissertation research focuses on the utility of order-maintenance policing when delivered in accordance with the advancements of procedural justice. 
Mike Thomas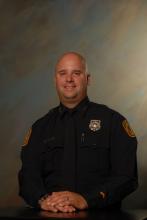 Lieutenant
Norfolk Police Department
Lieutenant Mike Thomas is a 16-year veteran of the Norfolk Police Department and the current Officer in Charge of the department's Special Crimes Unit.  Currently, Lt. Thomas sits on several multi-disciplinary teams including the Norfolk Criminal Justice System's Evidence Based Decision Making Group, Norfolk Police Department Evidence Based Decision Making Group, Norfolk Sexual Assault and Domestic Assault Response Team, and the Norfolk Family Justice Center Workgroup. Lt. Thomas holds a Bachelor of Arts in Criminal Justice from Saint Leo University, a Master of Science in Criminal Justice from Saint Leo University, and is a Doctoral Candidate at Regent University studying Organizational Leadership and Human Resource Development. Lt. Thomas is an instructor for IACP's Leadership in Police Organizations course and is a Trilogy Award recipient after attending FBI-LEEDA's Supervisor Leadership Institute, Command Leadership Institute, and Executive Leadership Institute. He has conducted multiple research projects within the Norfolk Police Department related to servant leadership, emotional intelligence, police leader burnout, and learning organizations. Working with the LEADS program, Lt. Thomas hopes to learn how to use evidence-based research methods to improve organizational climate and leadership.
2018
Luke Bonkiewicz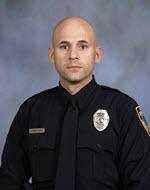 Police Officer
Lincoln Police Department, Lincoln, NE
Officer Bonkiewicz is a police officer with 10 years of experience in patrol, recruitment, pre-employment interviewing, and background investigations, as well as quantitative research methods and data analysis. He has analyzed data on racial disparities in traffic stops, driver's license suspension programs, gang intervention initiatives, assault on officer incidents, and use of control incidents. He has also published peer-reviewed research on patrol officer productivity, police response to mental health calls for service, violence in drug markets, and the role of police in disasters and evacuations. Currently assigned to LPD's Management Services Unit, Officer Bonkiewicz writes LPD's grants, assists with CALEA accreditation, identifies and develops evidence-based policies and practices, and coordinates research projects involving LPD's academic partners.
leads-luke-bonkiewicz.jpg
Matthew Barter
Sergeant
Manchester Police Department
Sergeant Matthew Barter has been with the Manchester Police Department for 10 years and is currently assigned to the patrol division. He was previously a Task Force Officer with the Bureau of Alcohol, Tobacco, Firearms, and Explosives and Crime Analyst with the Crime Analysis Unit. Detective Barter has implemented numerous evidence-based policing practices within the agency, to include a data-driven hotspot policing concept and violent crime reduction initiatives. Recently, Detective Barter worked to integrate National Integrated Ballistic Information Network (NIBIN) technology and gun crime intelligence into strategic planning processes with law enforcement partners. He holds a master's degree and bachelor's degree in criminal justice and is interested in pursuing research regarding police patrol patterns as well as place-based crime. Detective Barter also serves as a SWAT Officer and leads the Tactical Emergency Medical Support Unit.
Chris Vallejo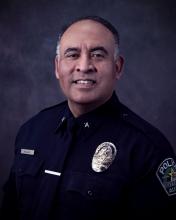 Commander
Austin Police Department, TX
Commander Chris G. Vallejo is a 26-year veteran of the Austin Police Department and oversees the Northwest Area Patrol Command.  He is excited about implementing evidence-based practices to address crime and measure community sentiment and organizational effectiveness. Chris serves as a National Police Foundation Policing Executive Fellow, is an NIJ LEADS Scholar, a board member with the Texas Justice Initiative, and is a Police Advisor to Measure, an Austin-based community research and advocacy group.  Chris is an avid student of leadership, evidence-based policing, performance-management systems, police officer health and well-being, and 21st-century policing principles. Chris holds a Bachelor of Applied Arts and Science from Midwestern State University with concentrations in constitutional law and political science with Summa Cum Laude honors. He is currently pursuing a master's in criminal justice at Texas State University.​
Corey Falls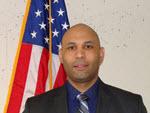 Superintendent of Public Safety
City of Gresham, Gresham, Oregon
Superintendent of Public Safety, City of Gresham, Gresham, Oregon Superintendent Falls has served in law enforcement since 1998 and is responsible for the oversight of all public safety for the City of Gresham. His duties include implementing evidence-based, data-driven strategies to improve service delivery for police and fire. As a former sheriff and deputy police chief, he has extensive public safety leadership experience. Corey has a post master's degree in Business, a M.A. in Organizational Management, and a B.S. in Health. Corey is a graduate of the FBI National Academy and PERF's Senior Management Institute for Police.
Paige Valenta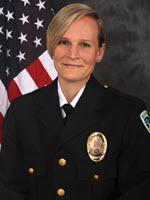 Captain
City of Madison Police Department, WI
Captain Paige Valenta has served with the City of Madison Police Department in Madison, Wisconsin since 1997. The City of Madison Police Department has more than 460 sworn officers and 170 civilian staff. Captain Valenta is currently assigned to oversee the City's South Police District, one of six police districts in Madison. The South District includes the most diverse zip code in the State of Wisconsin. Captain Valenta also has experience as a detective lieutenant, a patrol sergeant, a detective, a SWAT operator, and a patrol officer. She has a bachelor's degree from Columbia University.
Paul Ladouceur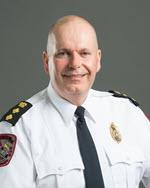 Chief of Police
Estevan Police Service, Canada
Paul Ladouceur is the Chief of Police with the Estevan Police Service, which was the first Saskatchewan-based department to join the Canadian Society of Evidence-Based Policing (CAN-SEBP). Paul is a recent master's graduate and was a keynote speaker at a recent CAN-SEBP event in Saskatoon to discuss his work and views on evidence-based policing and why his own service has adopted this approach.
Rich Johnston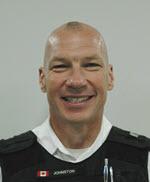 Staff Sergeant
Barrie Police Service, Canada
Rich Johnston recently began a partnership with BetaGov to conduct a randomized controlled trial (RCT) in the Barrie Police Service, making it one of the first agencies in Canada to run its own RCT. Rich's efforts were integral in expanding the LEADS program internationally. He holds a master's in leadership studies from the University of Guelph.
Daniel Wagner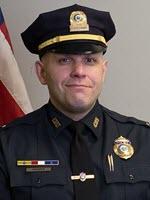 Deputy Superintendent
City of Cambridge Police Department, MA
C. Daniel Wagner has served the City of Cambridge, MA as a police officer since 1998. He currently holds the rank of Deputy Superintendent and is the Commanding Officer of the Procedural Justice Section, where he leads the Crime Analysis Unit and the Office of Rights and Liberties--a new unit to ensure the Department adheres to the principles of procedural justice and legitimacy as well as fair and impartial policing. Deputy Superintendent Wagner works with passion to reduce crime and social harm, improve police-community relations, and advance policing. He has applied his keen interest in research, data-analytics, and community policing to develop successful crime prevention strategies. He is the founding vice president of the American Society of Evidence-Based Policing, serves on the Bureau of Justice Assistance Criminal Justice Technology Forecasting Group, and is a Policing Fellow at the Police Foundation in Washington DC. He holds a Master's in Public Administration from the John F. Kennedy School of Government at Harvard University.
David Dalton
Major
Clearwater Police Department, FL
Major David Dalton has nearly 25 years of law enforcement experience with both the Auburndale (Florida) Police Department and the Clearwater Police Department. He began his career with the Clearwater Police Department in 1996 and is currently assigned as the Support Services Division Commander, with oversight of numerous functions including: personnel, training, budget/fiscal management, property/evidence, and communications. Major Dalton possesses extensive experience in investigations, training, recruitment, policy development, accreditation, community/neighborhood policing, and technology implementation. Major Dalton has been recognized for his commitment to research driven principles, civic engagement, and community partnerships. He maintains strong relationships with research institutions, including the University of South Florida, Department of Criminology. Major Dalton holds both a bachelor's degree in Criminal Justice and a master's degree in Criminal Justice Administration from the University of South Florida.
Stan MacClellan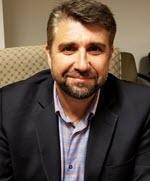 Chief Administrative Officer
Durham Regional Police Service, Canada
Stan is responsible for the Strategic Planning and Analytics Reporting branch of the Durham Regional Police Service, which includes oversight of the department's in-service training. He has worked for two of Ontario's larger police services and has expertise across a broad range of policing issues. He is working towards his doctorate in Policing and Security at Charles Sturt University and holds a bachelor's from St. Francis Xavier University and an MBA from Queen's University. He is an executive member of the Canadian Society of Evidence-Based Policing (CAN-SEBP).
Emma O'Flanagan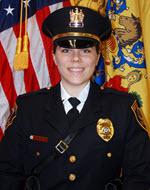 Lieutenant
Rutgers University Police Department, New Brunswick, NJ
Lieutenant Emma O'Flanagan is a 12-year veteran of the Rutgers University Police Department (RUPD), and has served in various positions throughout the police department. Lieutenant O'Flanagan is currently assigned to the Professional Standards Division, responsible for research and planning, training, compliance, accreditation, policy development, internal affairs investigations, and crime analysis. Lieutenant O'Flanagan holds a bachelor's and master's degree in Criminal Justice from Rutgers University and is a recent graduate of the NJSACOP Command and Leadership Academy. Lieutenant O'Flanagan has a wide variety of research interests including practical applications of data analysis, officer wellness, hiring and retention of officers, PTSD, and women in law enforcement.
Tara Coffey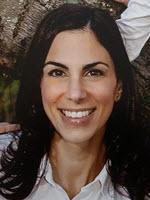 Captain; NIJ LEADS Scholar
New York City Police Department, New York, NY
LEADS Scholars are mid-career, sworn law enforcement officers dedicated to advancing the police profession through science. 
Lieutenant Tara Coffey has proudly served as a police officer with the New York City Police Department for 13 years. She currently leads the Special Projects Section of the Office of Management Analysis and Planning under the Chief of Strategic Initiatives. In her current role, she manages and supports collaborative research projects and data analysis to inform policy recommendations, initiatives and program development. She has recently worked on implementing evidence-based reforms to the Department's performance evaluation process. During her tenure with the NYPD, Lieutenant Coffey has held patrol assignments, supervised a precinct crime analysis unit, and worked as an analyst for the Real Time Crime Center.
Jason Bruder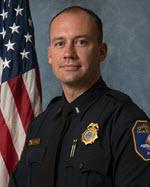 Lieutenant
Charleston Police Department, Charleston, SC
Lieutenant Jason Bruder has served the City of Charleston since 2002. He is currently working with City Council and the Mayor's Office on an external audit of police racial bias. He previously commanded the West Ashley Patrol Team and supervised the Field Intelligence Unit and School Security Response Teams. Lieutenant Bruder also works on numerous process improvements to ensure quality and efficient work by officers. He holds a bachelor's degree in computer science, a master's degree in homeland security management from Long Island University, and is a graduate of the 62nd session of the Administrative Officers Management Program at North Carolina State University. Working with LEADS, he hopes to improve the use of police data to improve patrol strategies and officer training.
2017
John J. Hall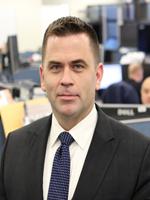 Captain
New York City Police Department, Bronx, NY
Captain John Hall is the Executive Officer of the 48th Precinct in the Bronx. During his tenure with the New York City Police Department, he has held positions in the Patrol Services Bureau, Narcotics Division, and Policy Office. His current position involves overseeing the administrative functions of the precinct and implementing the department's new neighborhood policing program. Captain Hall has a bachelor's degree in biology from Cornell University and holds master's degrees in public administration and urban informatics from the Harvard Kennedy School of Government and New York University's Center for Urban Science and Progress, respectively. Captain Hall is interested in predictive analytics and the policy surrounding its use in policing.
Jonas H. Baughman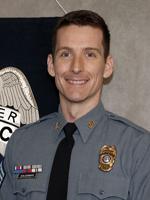 Sergeant
Kansas City Police Department, Kansas City, MO
Sergeant Jonas Baughman is a 14-year veteran of the Kansas City Police Department (KCPD). A native of the Kansas City area, Sergeant Baughman joined the KCPD after obtaining a B.A. in psychology from Creighton University. He has held assignments in patrol, investigations, and crime and intelligence analysis during his tenure. Sergeant Baughman quickly found crime analysis to be his professional passion, and more than half of his career has been in positions related to crime or intelligence analysis. He has served as a crime analyst, created and supervised the KCPD's first Real-time Crime Center team, and directed a squad of detectives tasked with gang intelligence. Sergeant Baughman's primary interests include spatial analysis and predictive policing, as well as data mining and data visualization. He is also interested in building upon his background in psychology through exploration of wellness programs for America's law enforcement officers, including physical and psychological well-being. Sergeant Baughman feels there is much to be learned by working with international police departments, allowing law enforcement agencies to leverage best practices from across the globe. He looks forward to networking with and learning from others within the LEADS program, and hopes this will ultimately make communities across America, including Kansas City, safer places to call home.
Aimee A. Haley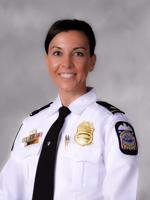 Lieutenant
Columbus Division of Police, Columbus, OH
Lieutenant Aimee Haley was sworn in with the Columbus Division of Police in 1997 and has served as the division's accreditation manager since 2011. In this role she has been responsible for overseeing nearly every policy and publication of the largest municipal police department in the state of Ohio. Comparing those policies with others around the nation and the world has equipped her to identify progressing trends and best practices in law enforcement. She is responsible for quickly evaluating and assessing processes and systems to efficiently ensure continuous improvement of her agency. As the current president of the State of Ohio Accreditation Resource Coalition (SOAR), and assessor for the Commission on Accreditation for Law Enforcement (CALEA), Lieutenant Haley knows the value of a professional peer network and anticipates growing that network both in depth and breadth through her participation in the LEADS program.
Chad DePew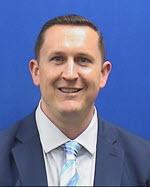 Chief of Police for the Kettering Health Network (KHN)
Police and Security Department in Dayton, Ohio
The KHN Police and Security Department has over 100 sworn police officers and 45 security/civilian employees and provides police and security services to 13 hospitals and medical facilities in a six-county region in southwest Ohio. Chief DePew is a graduate of the 264th class of the FBI National Academy, the Ohio Association of Chiefs of Police (OACP) Certified Law Enforcement Executive program, the OACP's Police Executive Leadership College, and the Northwestern University School of Police Staff and Command. Chief DePew holds a bachelor's in criminal justice from Ohio University, a master's in criminal justice administration from Miami University, and is currently working on his MBA from Louisiana State University. Chief DePew is also an adjunct professor at Sinclair Community College. He has previously conducted research on drug overdose data collection methods and is currently part of a team researching cardiovascular disease risk factors in police officers. As a LEADS scholar, Chief DePew is honored to have the opportunity to work with other scholars and contribute to research to aid the advancement of the criminal justice field.
Myron Holubiak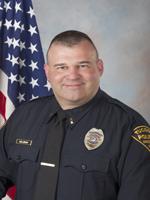 Lieutenant
Tucson Police Department, Tucson, AZ
Lieutenant Myron Holubiak has served the community of Tucson, Arizona since 1998. He is assigned to the Analysis section, which creates data-driven analyses of patrol deployments, criminal intelligence, and other policy, strategic, and operational metrics. Lieutenant Holubiak oversees the CompStat and Research and Analysis units, and the Tucson Real-time Analytical Crime Center (TRACC), which provides tactical intelligence to responding operations units through ad hoc research. Previously, he supervised Audit and Best Practices, which analyzes department-member uses of force and researches industry standards, guiding the design of policies and operational practices. He is a graduate of the University of Arizona.