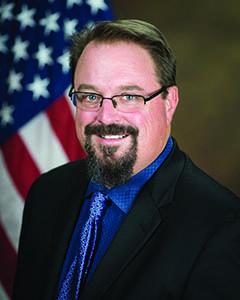 Former Director, National Institute of Justice
David B. Muhlhausen, Ph.D., led the National Institute of Justice from 2017-2021. NIJ is dedicated to improving knowledge and understanding of crime and justice issues through science. NIJ provides objective and independent knowledge and tools to inform the decision-making of the criminal justice community to reduce crime and advance justice, particularly at the state and local levels.
Muhlhausen, a former research fellow in empirical policy analysis at the Heritage Foundation, has championed using rigorous, empirical research to formulate and evaluate government policies. Muhlhausen has testified frequently before Congress on the efficiency and effectiveness of various federal programs. He has been called most often by the House and Senate Committees on the Judiciary to discuss how to improve policing strategies, re-entry programs for the formerly incarcerated, and other important criminal justice programs.
Muhlhausen joined Heritage in 1999 after serving on the staff for the Senate Judiciary Committee, where he specialized in crime and juvenile justice policies. Prior to that, he was a manager at a juvenile correctional facility in Baltimore, Maryland. 
He holds a doctorate in public policy from the University of Maryland, Baltimore County and a bachelor's degree in political science and justice studies from Frostburg State University. For 11 years, Muhlhausen taught program evaluation and statistical methods to graduate students at George Mason University Schar School of Policy and Government.
Date Created: July 17, 2019