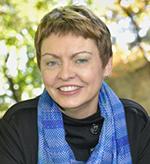 Professor
University of Pennsylvania
Dr. Sorenson was an invited presenter at an NIJ-sponsored event.
Susan B. Sorenson, Ph.D., has a unique interdisciplinary background in epidemiology, sociology, and psychology. She began her career at the UCLA School of Public Health, where, beginning in 1986, she taught a course about family and sexual violence – the first violence prevention course in a school of public health in the nation. She continues to teach it and a course on guns and health since moving to the University of Pennsylvania in 2006. With more than 100 publications to her credit, Professor Sorenson has published widely in the epidemiology and prevention of violence, including the areas of homicide, suicide, sexual assault, child abuse, battering, and firearms.
In addition to her academic work, Dr. Sorenson has served in various capacities with local community-based organizations, university research centers, and state and federal government agencies. In 1991, she co-founded the Violence Prevention Coalition of Greater Los Angeles, a broad coalition of agencies and individuals which continues to this day. Professor Sorenson was a member of the National Academy of Science's panel on Research on Violence Against Women, a consultant to President Clinton's National Advisory Council on Violence Against Women, a consultant to UNICEF's May 2000 report on Domestic Violence Against Women and Girls, a member of the advisory panel for the 2001 U.S. Surgeon General's Report on Youth Violence, and the author of a 2008 WHO report on health indicators of violence against children in low- and middle-income countries. She also was a member of the 2013 Institute of Medicine committee report, Priorities for a Public Health Research Agenda to Reduce the Threat of Firearm-related Violence. Professor Sorenson currently is a member of the Committee on Law and Justice at the National Academies. She has provided invited testimony about violence prevention at the local, state, and federal levels.
Events and Appearances
Date Created: August 30, 2019