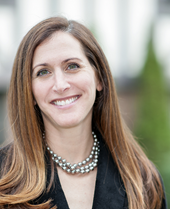 Associate Professor; 2017 W.E.B. Du Bois Scholar
University of California, Berkeley
Dr. Lerman was a recipient of an award under NIJ's W.E.B. Du Bois Fellowship Program.
Dr. Amy E. Lerman is an Associate Professor of Public Policy and Political Science at the University of California, Berkeley. Her research is focused on issues of race, public opinion and political behavior, especially in relation to crime policy and social inequality. Professor Lerman is the author of several books on the American criminal justice system and U.S. politics, and her research appears in a wide variety of scholarly journals. Prior to joining the Berkeley faculty, she was an Assistant Professor at Princeton University. In addition, Dr. Lerman has served as a speechwriter and communications consultant for national nonprofits and members of the United States Congress, and was a community organizer in Latin America and Southeast Asia. She is currently an adjunct faculty member of the Prison University Project at San Quentin State Prison. Dr. Lerman was awarded the W.E.B. Du Bois Scholar award to study the public safety impact of court-ordered reforms adopted to reduce state prison populations.
Learn about Dr. Lerman's W.E.B. Du Bois Fellowship Program award The Downstream Effects of Prison Reform.
Date Created: July 17, 2017